Welcome


Just because your getting older doesn't mean you can't look your best! I want to give you pointers on how to apply makeup to maturing faces and give advice on anti-aging skin care products that will help you keep a youthful appearance.
I'm a youthful 67yr old retired cosmetologists that always loved wearing makeup, and showing my family and girlfriends how to wear makeup. I will share some of my secrets with you. Also I'll talk about skin care products that smooth out wrinkles and help tighten your skin. I'm always being told how good my skin looks.
I look forward to helping you with skin care and makeup application. I'll try to make it an easy and enjoyable experience. I have posted several links in my Blog for Discounted Makeup-Perfume Stores. Also I will have posted makeup tutorials in my Blog and Video sections of this website.Please Ck out my TVChannel=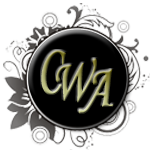 CLICK HERE== My (CWA)=Christian Woman Affiliate CHANNEL "GLORIOUS WOMAN OF GOD" ::::::::::::::::::::::::::::::::::::::::::::::::::::

Other places you can find me!

MY TALK SHOW=Glamourious/Fabulous & OVER40
MY TALK SHOW